UNPARALLEL


Business Relations.

We WANT you to make a LOT of commissions so we highly recommend you create bonuses for when you promote to your list. You know your list/subscribers better than us.

PLUS ... Our TOP 10 are always selling 100-600 units on our launches and taking home cold hard cash via COMMISSIONS!


So YES, it's true, making 4 or 5 figure commission is REAL easy.

We work closely with our TOP partners and reciprocate without question, sales or NO sales and it's why the leaderboards BELOW ... are NO ACCIDENT!
Over 60 BOARDS and counting...

and we're just getting started…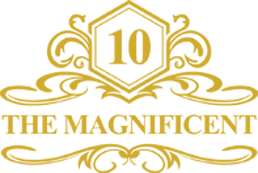 We'll be publishing the official Magnificent 10 leaderboard that everyone reads.

We also have the Honorable mentions too for partners & affiliates outside the top 10.

NOBODY gets missed out so you have an opportunity to get noticed, in the industry, across continents.
NEED SOMETHING?
GET IN TOUCH
You can contact Mo on "molatifjv @ gmail.com" and my Skype is brett.ingram21 and we will respond as soon as.

We'll also keep you posted once you sign up so you can do as little as possible to earn as MUCH as possible.

So thanks again for reading and we appreciate your help and support.
Step 1
The VIP LIST
Sign up to get in touch, for IMPORTANT launch and leaderboard updates. Nothing else.
Step 2
Your AFFILIATE LINK
To Get INSTANT Paypal Commissions, Click The Button Below To Grab Your JVZoo Affiliate Link.